Breakfast at Le Queyroix-Martin is a relaxed affair and is normally available from 8:00 to 9:30, although if you need an early start let us know in advance and we can normally arrange something suitable. In keeping with the French tradition breakfast is continental in style with cereals, fresh bread, pastries, preserves (frequently home-made), yoghurts and fresh fruit all being available for you to choose from.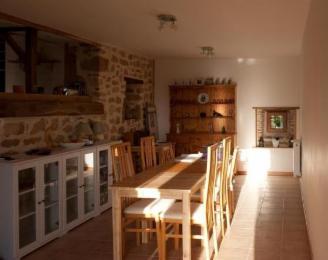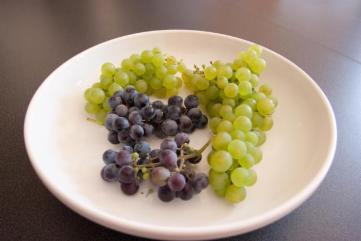 Guests are offered the opportunity to enjoy a delicious evening meal with Debra and Graham. This is the ideal way to get to know your fellow guests, swap travel tips and find out more about the local area whilst enjoying good food freshly prepared to a high standard by Debra in the kitchen overlooking the dining room. As far as possible all food is sourced locally, much is grown in our own gardens, and most dishes are based on traditional French cuisine. Dinner starts with a chance to discuss the day with fellow guests over an aperitif, normally at seven. This is followed by a leisurely four course meal with wine, rounded off by coffee, tea or that favourite of the French a tisane (herbal tea). Depending on the weather dinner is served either in the dining room or outside on the terrace where the evening sun lights up the surrounding countryside and the conversation is accompanied by the sound of cicadas.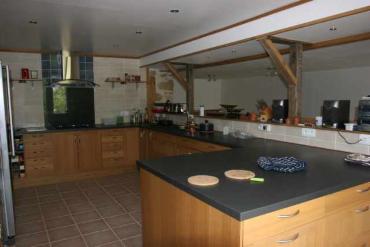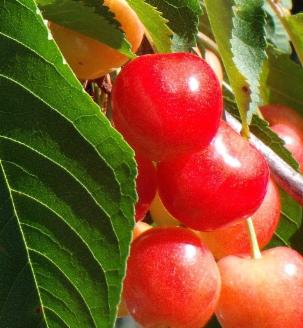 Dinner costs €35 per person and includes an aperitif, four courses, wine (or non-alcoholic alternative), water and tea/coffee. Meals must be booked in advance, at least 3 days in advance for the first night of your stay and by the end of breakfast at the latest for the second and following nights.

Special diets can be catered for but please let us know if you have any special dietary needs when booking a meal.